Enclosure: Henry Herring's License to Use Jacob Bromwell's Self-Feeding Wheat Fan, [before 25 June 1819]
Henry Herring's License to Use Jacob Bromwell's Self-Feeding Wheat Fan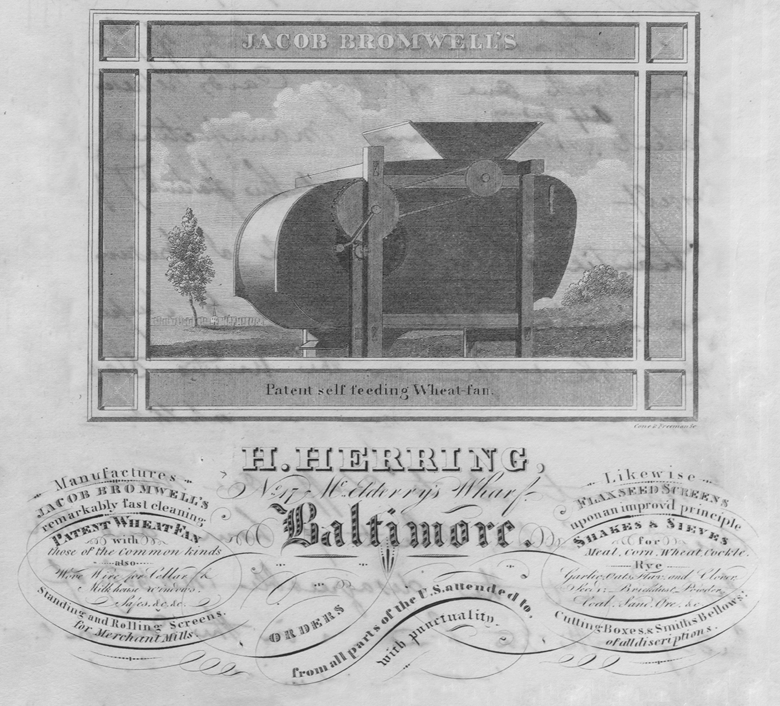 Permission is hereby granted to ____________ to use one of JACOB BROMWELL'S PATENT WHEAT FANS for the term of fourteen years from the 26th day of November 1818.   With the privilege of renewing the same when worn out.
____________________________________
Sole proprietor for the Atlantic States.
Baltimore __________ 18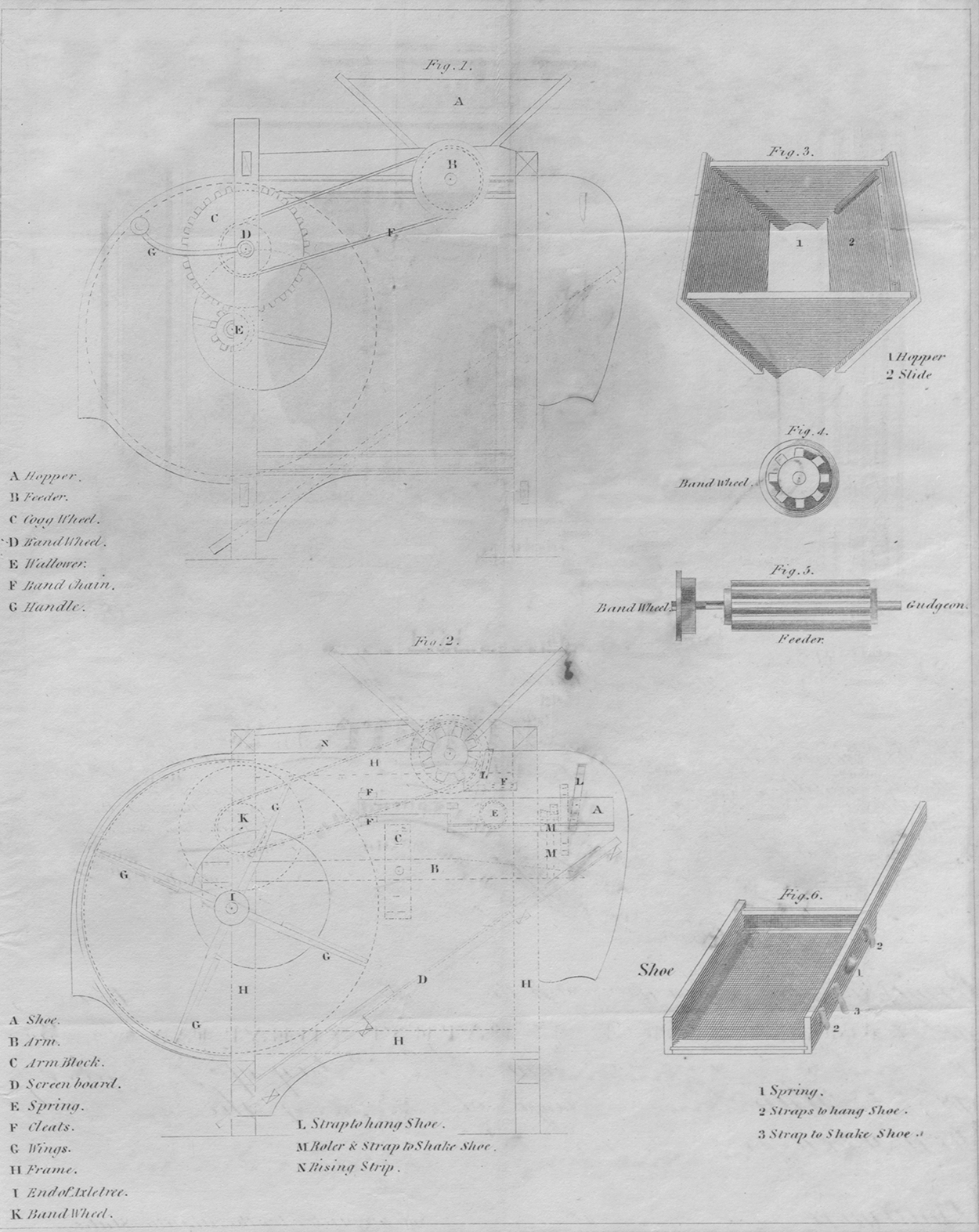 Printed broadside (DLC: TJ Papers, 216:38499–500); conjoined with covering letter; undated.
This broadside was also issued with the Baltimore American Farmer, 25 June 1819, keyed to an advertisement by Herring announcing that he is sole proprietor of Jacob Bromwell's wheat fan for the Atlantic states, that his price for each fan is $45, that his fee for other wheat-fan makers who wish to build the Bromwell fan is $5 for each fourteen-year license, and that his licenses are "issued upon an engraved plate representing the Fan"; providing a testimonial recommending the fan as "the best we have ever seen, and particularly well calculated for the cleaning of large crops," signed by Baltimore mayor Edward Johnson, residents Richard Caton, Richard Frisby, and Dr. James Stewart, the firm of William McDonald & Son, and the architect Robert Mills; giving details of the fan's construction and operation; and concluding that "An elegant engraving, representing the construction of this admirable Fan, accompanies this number of the American Farmer, and though not exactly the size of our sheet, will very well admit of being bound in the first volume of this work."
Jacob Bromwell, of Baltimore, was issued a patent dated 26 Nov. 1818 for his "Winnowing machine" (List of Patents description begins A List of Patents granted by the United States from April 10, 1790, to December 31, 1836, 1872 description ends , 196).